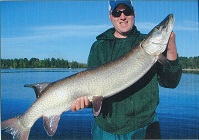 Posts: 1164


Location: Walker, MN
I recommend Zorba's in Dorset for any emotional eating and drinking you might need after a day of muskie fishing lol.

Seriously though, I'd hit a different lake every day if they aren't popping. There's quite a few options west of there, and Leech and Cass to the east. Bemidji and Plant too, so many great options from there.